Surprise at the door!

Here you can create a great surprise, delivered directly to whoever you want throughout Norway.

Super gift experience!

You can easily customize the gift yourself. A great experience for recipient.

Fast delivery

Delivered to your door the same day in Greater Oslo, the next day in other large cities (must be ordered before 11am).
Gift ideas for someone with special dietary needs
Do you want to please someone who has an allergy to eggs/lactose/nuts/gluten. Or perhaps the recipient has special dietary needs due to health, lifestyle or religion?
In addition to the gift boxes with products that are not food, here we have some gift tips and an overview of selected food products for these needs. For vegans: see here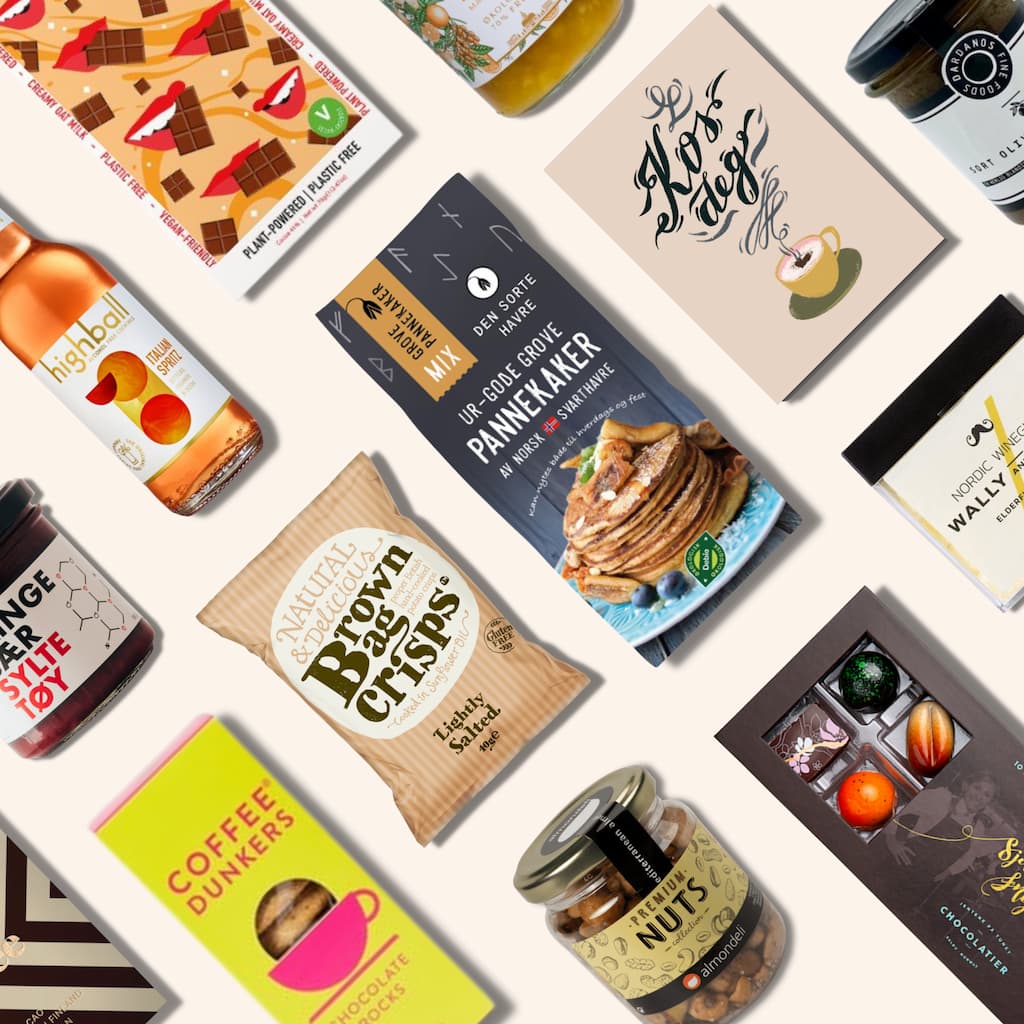 Build your own Kosibox gift box
Here you can put together exactly how you want, with selected products for different dietary needs
Start
NOT ALLERGIC?
We have a number of other products that may contain TRACES OF eggs, milk, nuts or gluten but are suitable for those who wish to avoid them in their diet
Without gluten

Oats are naturally gluten-free. We have a number of products from Den Sorte Havre - organic, made with 100% Norwegian-grown black oats. No Wheat, that is - and no added sugar.

Without artificial additives / sugar

Gifts with natural ingredients? Here we recommend products from Renee-Voltaire, Wally & Whiz, Simply Chocolates, Goodio, HiP, Brown Bag crisps, etc.

Without gelatin

We have some who asked about a gift for a Muslim colleague or friend. Here we have inspiration for packaging without gelatin or alcohol.
Need extra help?
Still a bit unsure about product content or need extra help putting the gift together? Feel free to use the chat function or contact us at hello@kosibox.no and we will reply within a short time.
Step 1: Choose a gift box

Choose a ready-made gift box or build your own.

Step 2: Personal greeting

Customize the gift in a way that the lucky recipient will appreciate. Feel free to write a nice greeting.

Step 3: Choose shipping

Same day is possible in the Oslo area. Fast delivery also in many other places!

Step 4: Delivered to your door

The gift is delivered directly to the recipient's door.